Frida Kahlo is receiving yet another recognition. This time, the Hispanic icon is having a street in San Francisco renamed in her honor.
MORE: 26 Frida Kahlo Tattoos That Are Works of Art
The artist first visited the city in 1940 with her husband Diego Rivera and many of her work, including several murals, can be found in the Bay Area. San Francisco has already honored the Mexican painter in many ways, including a festival devoted to her, murals of her, and some of her original artworks can be seen at the San Francisco Museum of Modern Art.
The street renaming comes at a time where the anti-immigrant sentiment is growing within American politics. The street, currently known as Phelan Avenue, is named after former San Francisco Mayor James Phelan who ran on an anti-immigrant platform. During his mayorship, he was a leader in what was called the Japanese Exclusion. He also believed that Chinese people, along with other Asian ethnic groups, were incapable of assimilating to American culture because of their strong ties to their own culture.
After his mayorship ended, Phelan ran a successful senate campaign with the slogan "Keep California White." Although he toned down his anti-immigrant rhetoric, he soon became active in restriction immigration from Japan and China to the United States once again. 
The street will now be known as Frida Kahlo Way. The street name change is expected to happen in the next two weeks, according to KQED. Frida Kahlo Way will be located in front of City College of San Francisco.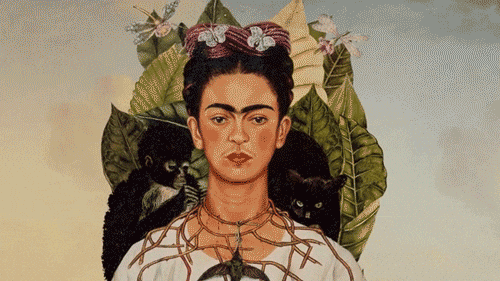 PLUS: 63 Years After Frida Kahlo's Death One Great Mystery is Still Unresolved
In an interview with the San Francisco Examiner, City College English professor Alisa Messer said, "At a time when the country is rethinking who deserves to have statues and parks named after them, [having] a street that an institution like City College is on named after someone whose family left a legacy of racism, doesn't reflect [our] values." According to the same publication, immigrants account for over one-third of San Francisco's population.