Animus is the faith and fuel of Puerto Rico. While the US is still figuring out how to help those in Puerto Rico overcome the horrific aftermath of hurricane Maria, two natives took matters into their own hands. A company based on the belief of Puerto Rican women's entrepreneur skill was born, Animus.
MORE: Money Madrinas: 12 Latinas Who Invest in Other Women
Founded by Carlos Cobian, and Lucienne Gigante as a way to create women-owned businesses, build capital and expand resources on the island. The powerhouse duo both have impressive savvy backgrounds when it comes to enterprise and resources.
Cobian has 20 years experience as an entrepreneur solely supporting Latino-owned companies. The businessman pioneered the use of mobile devices for marketing purposes while monetizing content through 17 countries in Latin America. His passion for creating resources for the Puerto Rican community drove his business called Cobian Media, a progressive media company dedicated to digital marketing and producing inspiring events. Fierce boss lady, Gigante, has created initiatives for women's economic progression, both in Puerto Rico and the continental United States. With a decade of experience, she's helped companies integrate communities, creating both positive business results and benefits for the communities in which they operate. Talk about a dynamic duo! Thus, the answer in connecting these two savvy business Boricuas is their company Animus. 
The company is the largest female innovation summit of the Americas based in Puerto Rico now in its third year designed to inspire women to take action to reach their highest level of personal and professional development. Bringing together over 1,000 women in attendance, the Animus experience is all about mentorship, networking, and connection. We caught up with the local leaders at their third annual summit in efforts to help rebuild Puerto Rico after Hurricane Maria, and create economic changes on the island. When asked by Latina why they began the company, Cobian answered, "Animus is for the change makers, the women who want to change the status quo." Cobian also believes more businesses need to invest in Latina women because it has been proven how valuable they are. The co-founders even admitted that after Hurricane Maria they were extremely challenged with producing the event, but they decided to keep pushing forward. Since they strongly believed leadership is about "walking the talk," both made it their mission to still showcase the annual summit.
Being in a room full of Puerto Rican #girlbosses, shaking each others' hands and networking is one of the most magical experiences to witness. Why, you may ask? Because it screams resistance, resilience, and rebirth. The wonder woman of Animus, Gigante, said, "After the hurricane, I felt it was my duty to rebuild my sweet island. All the entrepreneurs in this room today, just want to live better, build capital, and create change in the world." Among the inspired attendees were some of the best Latina leaders in the community, such as Oscar, Emmy, Grammy and Tony award-winner, Rita Moreno. The West Side Story actress was not alone as more powerful Latinas graced the panels of the summit.
When the Puerto Rican actress spoke to the women of the Isla del Encanto, she shared how much pride she had when she won her Oscar for Best Supporting Actress in the 1962 film. The youthful Moreno expressed her gratitude in always being seen as a role model to young Latinas but said it's time for us to be role models to one another. In that moment, the room was silent, but in the most peaceful revolutionist way. Of course, clapping broke the silence as we applauded the One Day At A Time actress. "Wow, what she said was so true, its time for us to help each other. I'm so thankful, we got to be in the same room as Rita Moreno during an empowerment conference," said Luz, a young woman from San Juan.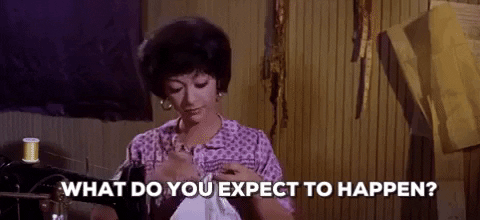 PLUS: 3 Business Facts Everyone Needs to Know About the Power of Latinas
Though Moreno was the highlight of the conference, the mission behind the two leadership skills of Carlos Cobian and Lucienne Gigante continued to amazing us. The networking conference provides workshops to dig deep into key topics of professional and business development. These include leadership, positioning, and social media strategy, among others. "Women are making their own way and growing businesses at a very fast pace, and we need scalable growth. Animus opens doors, connects and provides the opportunity to listen to great stories — of both failure and success — to guide people of all ages and career stages to their next stage of growth," said Animus co-founder Lucienne Gigante. 
We believe in the female power of Puerto Rico!