Lovatics can agree that Demi Lovato is an amazing role model for many young girls. From promoting body positivity to opening up about mental health issues, the Mexican-American beauty has become one of the many faces of women empowerment. 
MORE: Demi Lovato's Mom Recounts Past Abuse and Trauma in Memoir 'Falling With Wings: A Mother's Story'
But despite being a figure of admiration to many, in a recent interview with Instyle for her cover story the star opened up about the lack of role models while growing up. "I grew up in the era of really, really skinny celebrities. That was the look," Lovato recalled.
The songwriter, who struggled with addiction and eating disorder starting in her teenage years admitted, "it was cool to be seen partying. Drugs were glamorized, and when I was 12 or 13, nobody [I looked up to] was talking about mental illness. Nobody was talking about eating disorders. Nobody was talking about cutting. I wanted somebody for my little sister to look up to. I took on that role because I knew it was important." 
This year the former Disney Channel star will be celebrating her sixth year of successfully maintaining her sobriety. Definitely a huge accomplishment!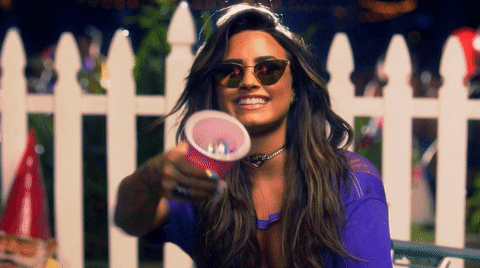 Anything worth celebrating is Lovato's newfound singledom. Back in 2016, the singer and Wilmer Valderrama shock us all when they announced that after six long years of dating they were ending their relationship. Despite calling it quits with the actor, the "Skyscraper" singer reassured the magazine that she is enjoying the single life. "I'm not suffering because I'm alone. There were many years I was in a relationship and I wasn't learning about myself. Now I'm learning about what I like, what I need, and what I want," the 25-year-old said.
PLUS: Demi Lovato Is Not Letting Haters Stop Her From Posting Swimsuit Selfies
The singer, who once mention she was just looking for a "connection" admitted, "I'm very fluid, and I think love is love. You can find it in any gender. I like the freedom of being able to flirt with whoever I want."