Instagram/Offset & Cardi B
Oh, Offset. We see you. No, we really see you professing your commitment to our girl Cardi B, and your fiancée via a tattoo of her name on your neck.
MORE: Cardi B Reveals That Fashion Nova & Steve Madden Will Appear On Her Next Album
On January 14, the folks with hottest herbal tea, The Shade Room, posted on a video of Offset's new ink. If you recall, Kiari Kendrell Cephus (a.k.a. Offset) proposed to Belcalis Almanzar (a.k.a. Cardi B) last October at the Philly Powerhouse concert. In December, someone leaked a video of a man who looked like Offset in a hotel with a naked woman. And things got even more interesting for gossiping lips and judgmental fans because another video surfaced on January 4 allegedly showing Offset in bed with another chick.
Talk show host Maury Povich told U.S. Weekly in an exclusive statement that he'd like to help Cardi B uncover the truth about her hubby-to-be. He even tweeted to Cardi: "If you ever need a Lie Detector Test or have more relationship drama…you know you can always call Uncle Maury!" Clearly, good ole Uncle Maury, 78, sees a rating goldmine if that were to happen on the Maury show.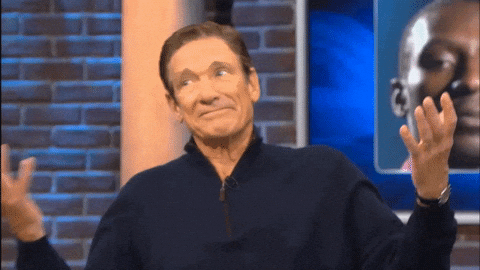 Fans begged the rapper, who's enjoying a nice moment after hopping on the remix to Bruno Mars' success, to break off the engagement. But they should know the outspoken chica is not going to be rushed or pushed into doing anything she doesn't want to do. On January 9, Cardi B jumped on Twitter to vent. She said: "Why is it a problem that I want to take my time with a decision on my relationship? Why do I have to explain myself? I don't ask ya why you still with that man that lives with his mom, that doesn't pay your bills … Since when you guys had the perfect relationship?" This tweet has since been deleted, but the "Bartier Cardi" rapper has a point. We believe TLC called those guys scrubs. 
RELATED: The Definition of 'Finesse' Is When Cardi B And Bruno Mars Meet Up At 3 A.M.
Still, fans who consider Cardi to be a role model for women weren't feeling her response. The Bronx spitter kept it real on Twitter: "I'm not perfect? Neither is my life stop looking for other people [sic] life to look up too."
Follow me: @TaiiaSmartYoung