In a world of social media, it's not everyday celebrities send each other handwritten notes, which is why Cardi B. freaked out when U2's Bono sent her one. 
MORE: Cardi B, Camila Cabello, Among Others Hold a White Rose at the Grammy's Award Show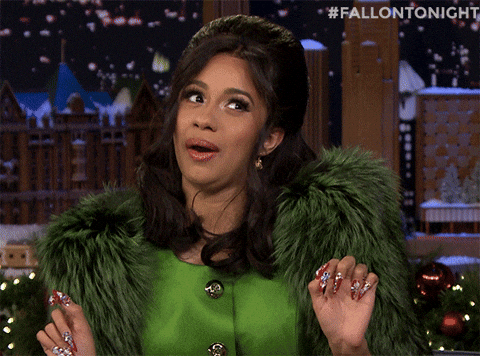 As a Grammy first time attendee, the "Bodak Yellow" star was the new kid on the block everyone wanted to get to know even the legendary U2 rockstar.
Ironically enough, the Bronx beauty was just as excited to meet him as well. Cardi was ultra hype over the short letter and took to Instagram to tell the world, how huge of a deal this was.
"He's that guy in that Ireland," said the Dominican rapper while filming herself. The past year has been nothing short of success for the 25-year-old as she's made records on the Billboard charts, collaborated with several A-listers, and hit the Grammy's stage.
How cool that the Irish rock star showed the Dominican rapper major love at her first big award show!