Latinas in Hollywood are using their platform to fearlessly speak out on sexual harassment, imbalanced power, and unequal pay. With natural activism in her roots, Eva Longoria dropped a bomb that just shook up the entertainment industry. 
MORE: Jennifer Lopez Delivers #TimesUp Speech In Puerto Rico In Honor of Gloden Globes
While on the red carpet at the 75th Golden Globes, the Desperate Housewives star wore black in support of the #TimesUp movement. In fact, the Mexican-American actress was accompanied by Hollywood friends, Reese Witherspoon and Nicole Kidman. 
Naturally, Longoria who has used her career and influence to speak on behalf of Latinas and pay parity called out E! News on equality. During an interview with E! host Ryan Seacrest, the Jane the Virgin director said, "And we hope that E! follows that lead with Catt as well. We stand with you, Catt." The newly pregnant star was referring to ex-host of E! Catt Sadler, who left the network after countless attempts and unable to get equal pay as her male counter partner.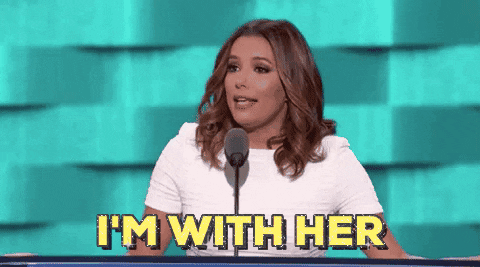 PLUS: America Ferrera, Eva Longoria, and Others Wear Black at the Golden Globes in Protest Against Hollywood Sexual Misconduct and Discrimination
With admiration, Seacrest agreed with Longoria adding, "I love Catt. We love her."  The award show has brought together Hollywood to speak out on gender equality, representation, and gender wage gap.