Here at Latina, we believe in highlighting those breaking boundaries and creating change in the beauty industry. History proves Latinas were and still are pioneers when it comes to the business of belleza, which is why we're spotlighting them with our weekly segment of #LatinaGlamGetters. They're born beauty entrepreneurs, unapologetic and fabulous. They've used their passion for beauty to fuel their journey to success. But, ever wonder how they got there? In a world where one's highlight reel is on replay only showcasing the glitz and the glam of creating a business, we're keeping it real with our glam-star.
She's fabulous, empowering, and a skincare guru turned beauty boss babe and Instagram users can't stop raving over her products. In hopes of creating a fierce, inclusive, and modern business Farah Vargas launched a lifestyle brand called, Pinkness Co. Chances are you've seen her sleek rosy packaging all over some of your favorite Latinas' feeds. 
MORE: This Argentinian Beauty Is The Mastermind Behind the GLAM School, Luz Lashes and More
The Dominican influencer's debut included skin care, apparel, and accessories, unlike most blogger's product launches which usually include partnerships with mainstream beauty brands. "It started off as a passion project in the summer of 2017, but when I got laid off my corporate job in November it forced me to really put my foot on the gas and launch everything I had been daydreaming about. It was very scary but I'm so happy with the way it has been received." Not letting her circumstance define her next move, the 29-year-old girl boss used her time wisely to innovate the company she is proud of today. 
My number one advice for anyone thinking about starting his/her own business is GO FOR IT! -Farah Vargas, Founder of Pinkness Co.
Her skincare line consists of Pinkness Co. FOREVER FLAWLESS BEAUTY OIL, ($30) COFFEE + SEA SALT - FACE + BODY SCRUB, ($20) MAGICAL BODY BUTTERCREAM ($25) along with a bundle package which includes all three of the products. According to Vargas, the 'Forever Flawless Beauty Oil' flies off the e-shelves every single time they restock. "It's fast-absorbing, nourishing, will balance your skin and brighten dark spots. Some of its superstar ingredients include Grapeseed Oil, Marula Oil, Sunflower Seed Oil and Neroli Oil. It's truly a skin savior in a bottle," said the Dominican beauty.
Using her personal experience to formulate her products, Farah thought of the days she would suffer from ance. "In my early 20s while dealing with some really bad breakouts I discovered face oils and they literally saved my skin. I get a ton of messages from women every day asking me what kind of oils they should be using and it's one of the main reasons I decided to come out with the 'Forever Flawless Beauty Oil'," said Vargas. 
While speaking with the Bronx-born business babe she advised future Latina Glam Getters to keep the following in mind when starting their own business. "That there's no "clocking-out" at 5 PM. Starting your own business requires long days, nights and weekends. If you're doing it alone like I am then that means you are the accountant, buyer, social media person, customer service rep, the intern. You have to be okay with wearing every single hat. My number one advice for anyone thinking about starting his/her own business is GO FOR IT! Secondly, save up as much money as you can. You will have to spend money on trademark, state licenses, a website, products, packaging, etc. Try not to go into debt while making your dreams come true." Talk about realness at it's finest!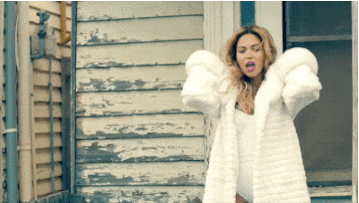 Pinkness Co. is for magical beings everywhere, and you can tell with each item. Varga's beauty line was just the birth of her lifestyle company, as she branched her online shop to target women of color. The entrepreneur created empowering t-shirts with phrases such as 'Glow On Girl', 'Oprah 2020', 'I am Magic', and more. Vargas launched a one-stop shop for fashion positivity, inclusivity, and self-love. 
Yasss to everything Pinkness Co. stands for! Keep killin' the game, Dominicana. 
According to the United States Department of Commerce, Latinas are leading the pack when it comes to opening businesses. From hair salons, spas, beauty products, and more, history proves how business savvy Latinas truly are. And today, we're proud to showcase the real stories behind the inspiring beauty business owners. Be sure to keep us with our #LatinaGlamGetters on Latinas social platforms.