Calling all lash-obsessed chicas! Whether you're watching one of your favorite YouTubers create a new beauty look or checking out which mascara an A-lister wore on the red carpet, it's safe to say full-lengthy lashes have taken over the beauty world. So it's no surprise that lash extensions are one of the most sought out cosmetics services.
RELATED: Meet The Latina Who Is Helping Women Take Their Lashes To A Whole New Level
Even though there are plenty of tutorials, guides, and how-to's on lash extensions, it can be pretty confusing when it comes to picking the right service for yourself. We turned to celebrity eyelash extension artist and owner of LAshx, Mandy Jacobellis, to give us some advice on the service. The lifetime lash guru is considered a pioneer in the field of eyelash extensions and prides herself in creating lush eyelash extensions for the red carpet, television, print, and film industries. Her guide below is sure to answer all your questions on the extension process.
1.

Choosing An Artist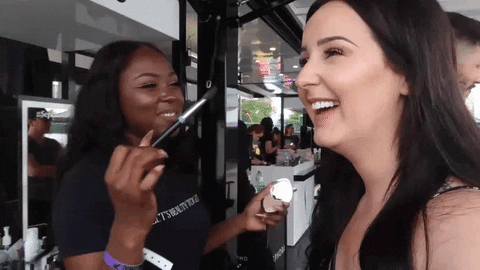 It's important to look for quality when choosing an eyelash extension professional. We've all heard horror stories when it comes to lash extensions, such as some losing their actual lashes or getting eye infections. To avoid a tragic experience, choose an artist with proper technique and ensure they are using high-end products since they will be working near the eye area. The lash guru suggests you should keep away from some adhesive ingredients that can be fumy and may burn the eyes. With twelve years of expertise, the CEO of Makeup Mandy says, "the truth is, when done properly and cared for properly, the natural lash should never be damaged and in most cases, can improve in health!"
2.

Type of Lashes & Services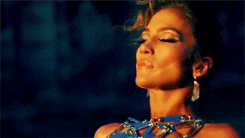 There are different kinds of lashes you can choose at a salon, including strip lashes, party lashes, and lash extensions. Strip lashes usually come in natural, synthetic or natural animal hair and appear on a band. These are easily applied with clear or colored glue to your lid. Party lashes are a step up from the strip lashes, as they are individual clusters that come in natural or synthetic hair. You can always choose how long you'd like to have them on, including a one-night application, or a one-week application. Keep in mind the stronger the adhesive glue, the longer the lashes will stay on. Party lashes are more natural looking than strips since you can customize them to the length and volume as they sit on the natural lashes rather than on the skin. Lash extensions have an even more natural look to them, as they are individual lashes that are bonded to the natural lash. They look and feel real! Extensions can come in synthetic, silk, or mink sets. The softer the hair, the longer it's going to last and the healthier it will be for the natural lashes. Extensions are definitely the safest option for lash health.
3.

Lash Extension Duration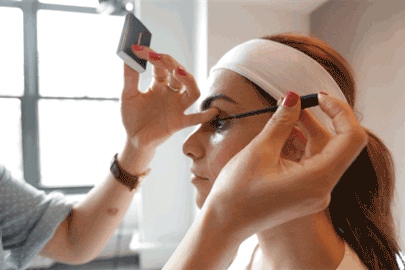 Extensions can last 6-8 weeks between fills with proper aftercare. Cleansing regularly with a lash-safe cleanser is important to remove salts, oils and bacteria and keep the lashes soft and supple so that they last longer.
4.

Maintenance 101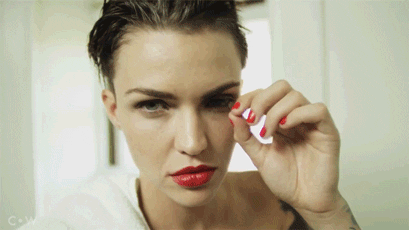 In order to maintain healthy lashes, cleaning them is a must! Extensions need to be washed at least 3 times a week. Jacobellis created a lash safe cleanser which contains biotin and panthenol, for the ultimate healthy lash. The main ingredient includes aloe, which kills any bacteria that may be on your lashes. Make sure you are educated on how to clean the lashes by your artist and go home with a proper lash cleanse, like the LAshX Cleanser, $35. The eyelash extensions expert says, "Baby shampoo is NOT a lash friendly option".
5.

Stay Away From Lash Curlers Unless...
Lash curlers are usually not necessary with lash extensions as they will hold their curl and shape. However, some people like to lift their lashes with a curler if they know they won't be coming in for a touchup for a while. If you do decide to use a lash curler, it needs to be a heated curler and not a clamper. This could risk damaging your natural lashes. When it comes to wearing your lashes with makeup, make sure you use oil-free products. It's important you stay away from oil-based products because they will cause clumping-ness and damage the lash extensions.