Fall in love with your hair again this season, as you give it some extra TLC for the colder days ahead. With autumn in fall swing, it's important for us to treat our mane with the treatment and care it deserves.
RELATED: These Sexy Fall Hairstyles Will Make You RUN to the Salon
Whether you're transitioning into your natural hair journey or trying to keep your blonde locks on point we've rounded up a few tips from celebrity hairstylist, Michael Canalé. He's the mastermind behind some of the fabulous styles you've seen on Shakira, Penelope Cruz, and Heidi Klum. Along with glamming up some of our favorite A-listers, Canale is known for having the magic touch when it comes to hair coloring. Recently, the celebrity stylist developed his very own product line, Canalé haircare which focuses on color protection, moisture, and prevents damage. Check out the tips below.
1.

Moisture is KEY!
According to the hair guru, deep conditioning is the best way to get moisture back; you could even customize your conditioning treatments. He's formulated an in-salon conditioning regiment by creating an oil additive to the Canale Soften that instantaneously leaves the hair soft-- and the fragrance is amazing! He originally created the Soften product, which has essential oils in it such as Fruit Oil, Tuberose O. This additive will deeply penetrate the hair, leaving your locks hydrated, light, and soft.
2.

Protect Your Hair Color
As a result of over lightened hair from summer, we're adding undertones back into the hair with dimension by deepening the base or adding lowlights. Toners are for correcting hue for diminished hair color to counteract the perfect shade that is too warm or color that is too ashy. The colorist customizes color bath toners for his brunette clients and adds glosses on his blondes. He said, "Glosses are great for sealing up hues. Canale brand has 3 new glosses with UV protection that will be for sale shortly. It will add shine back into your hair that has been stripped away over the summer due to heat, sun & chlorine exposure."

3.

Look At Labels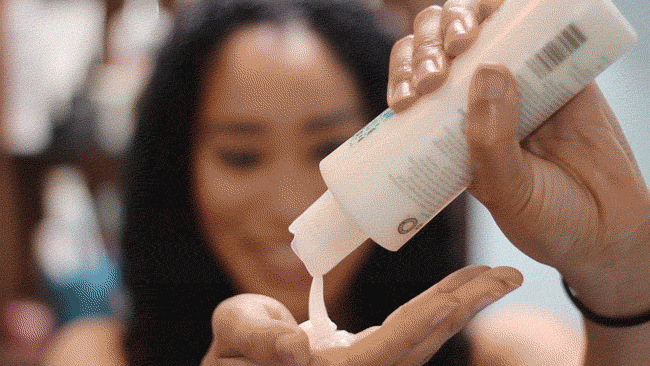 Though we may love to grab on to the same products our curly BFF is using, take a moment to read all the labels on your next hair product purchase. Parabens cause buildup, which may result in a dry scalp and dandruff. Petroleum products are known for leaving a heavy film on your locks. Keep away from sodium chloride, and remember that sulfites aren't bad for your hair -- it's actually the salt that is bad. The sodium chloride is the culprit to keratins and stripping color. You actually need sulfites to clean your hair and your scalp. The good news is water soluble silicones will moisturize without leaving a heavy film on the hair.
4.

Yay or Nay for Dry Shampoos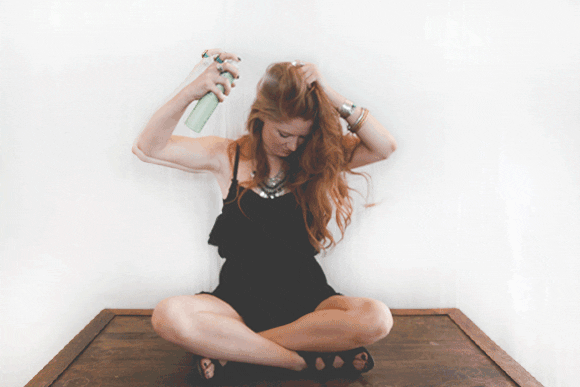 "Dry shampoos add texture and are great styling aides, so we say YAY", said Michael Canalé.